2016-2017 Catalog
[ARCHIVED CATALOG]
2016-2017 Catalog
---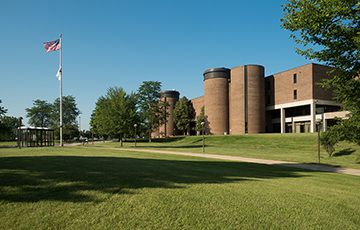 Illinois Community College District 515
Main Campus
202 South Halsted Street, Chicago Heights, IL 60411
(708) 709-3500
Matteson Area Center
4821 Southwick Drive, Matteson, IL 60443
(708) 709-3750
Serving the communities of:
Beecher, Chicago Heights, Crete, Flossmoor, Ford Heights, Glenwood, Homewood, Matteson, Monee, Olympia Fields, Park Forest, Richton Park, Sauk Village, South Chicago Heights, Steger, University Park, plus portions of Country Club Hills, Hazel Crest, Lynwood, Tinley Park, and adjacent unincorporated areas of Cook and Will Counties.
Our Mission
Prairie State College fosters collaborative relationships that empower students to achieve their education and career goals. The College embraces its diversity, nurtures life-long learning, and supports community and economic development.
Our Core Values
Learning
Excellence
Accessibility
Respect
Integrity
Our Vision Statement
Prairie State College will offer rigorous academic programs, meet the needs of the local workforce, cultivate the values of sustainability, and demonstrate an awareness of its responsibilities in a global society.
Notices
This catalog describes programs, classes and regulations in effect as of June 1, 2016. All are subject to change, and the college reserves the right to modify program offerings and rules without prior notification. Interested individuals are advised to review all program and class listings in order to remain current with Prairie State College's most recent additions. This catalog also is available via our website, where course and program updates can be found. Substantive changes and the respective semester's offerings are announced in the fall, spring, and summer schedules. All tuition and fees are subject to change by the Board of Trustees.
Prairie State College recognizes the diversity of students, faculty, staff, and community as integral to lifelong learning. We are committed to building an inclusive, accessible, and supportive environment on campus. Prairie State College embraces the diversity of individual beliefs and opinions, and supports diversity in religion, gender, ethnicity, race, sexual orientation, physical and mental ability, age, and socioeconomic status. The college adheres to policies and procedures that discourage harassment and any other behavior that infringes upon the freedom and respect every individual deserves.
Prairie State College does not discriminate on the basis of race, religion, color, age, gender, disability, ancestry, marital status, military discharge status, national origin, veteran status, sexual orientation, or other non-merit factors in educational programs, activities, or employment practices. Inquiries may be directed to the Affirmative Action Officer, Prairie State College.
The Board of Trustees recognizes the importance of conserving natural resources and properly disposing of waste. Therefore, and in compliance with Illinois Public Act 86-1363, it supports the college's Waste Reduction Program of source reduction, recycling, and the purchasing of products with recycled content.
The college's financial statements are available for public viewing upon request through the Freedom of Information Act.
Religious Observance
Prairie State College is required to excuse students who need to be absent from class, examinations, study, or work requirements because of their religious beliefs, and provide students with a make-up opportunity, unless to do so would unreasonably burden the institution. Students must notify their instructor during the first week of the term of any anticipated absence for religious reasons.
Disclosure Statement
The college makes every effort to ensure accuracy of information and believes the information in this catalog is accurate as of publication. For the most up-to-date information on Prairie State College courses and programs, check the website at prairiestate.edu.
---